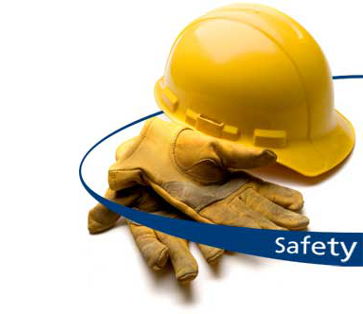 GOP sees a strategic value in Health, Safety and Environmental issues. We will never compromise on the safety of our personnel. We strive to provide an accident free, safe working environment, with Zero Harm. In order to achieve these goals, GOP has defined the following tools and resources:
Goals
To provide a safe work environment BEYOND REQUIRED BY LAW.
To prevent accidents and reduce absences.
To ensure that all of GOP activities are performed while its employees and subcontractors are strictly complying with the safety regulations.
To create a self-learned system.
Policies
Health & Safety Manual, Safety Arrays.
Safety requirements from subcontractors.
Hearing, Warning, Penalty for Violations – As required by Labor Law.
Code of Conduct: Sexual Harassment, Substance Abuse, Business Ethics, Integrity.
Training
Orientation Training for New Employees.
Safety Training for special works.
Yearly training.
Risk Reduction
Job Safety Analysis: Site Specific Safety Procedure / Risk assessment.
On-site supervision & reports.
Safe Equipment, Personal Protective Equipment.
Corrective Measures
Accident reporting, route cause analysis and lesson-learned.
Documentation, Incident Rate Statistics.
Corrective measures.
Communication & Recognition.
Learning from mistakes.