Grand Ofek Projects invests many resources to assure the quality of our work according to comply with professional standards and client's requirements.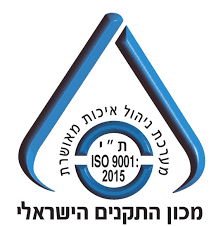 GOP is accredited with ISO 9001:2015 and ISO 3834-2
Certified welders undergo special skill tests, including for special materials, according to ASME, ISO, API650, and AWS D1.1-D1.6. This included special materials
GOP has an extensive directory of WPS/PQR for all the types of works executed.
Site Specific Quality Array is set depending on each project size and client requirements. The quality array includes quality control manager, quality assurance site supervisors, certified welding inspectors, NDT and heat treatment personnel, document control, as well as an engineering team and senior technical consultants.
Material is controlled and properly stored.
A final Quality Dossier, including all the relevant procedures, certifications, welding data records and test results is submitted at the project's hand over.
Project management includes scheduling and financial control to assure completion of the project on a timely and quality manner to the full clients satisfaction.
As part of GOP strategic goals, our quality policies define the framework to achieving these quality goals.